Every other Wednesday, I post a podcast episode about my pregnancy to my Substack and every single Friday morning, I send out a newsletter to the gold standard. Each email includes an essay, some photos, recommendations and a bonus item. This is the very best work I do on a week to week basis and if you're missing having more regular content here, you're going to want to subscribe.
This is a snippet from the end of Friday's newsletter just to give you a taste of what some of the bonus content looks like over there. If you've been hesitant to subscribe, I'd love to have you!


It's just around the corner for us, friends. We're about a week out from Spring Break and I always get the itch to refresh some decrepit crafts and toys this time of year—especially if everyone is going on a tropical vacation and our kids are staying home…where they spend the majority of their time all day/week/year. Here is a fool-proof guide to stock up on some things for your own Spring Break no matter if you're headed off on ad adventure or staying put.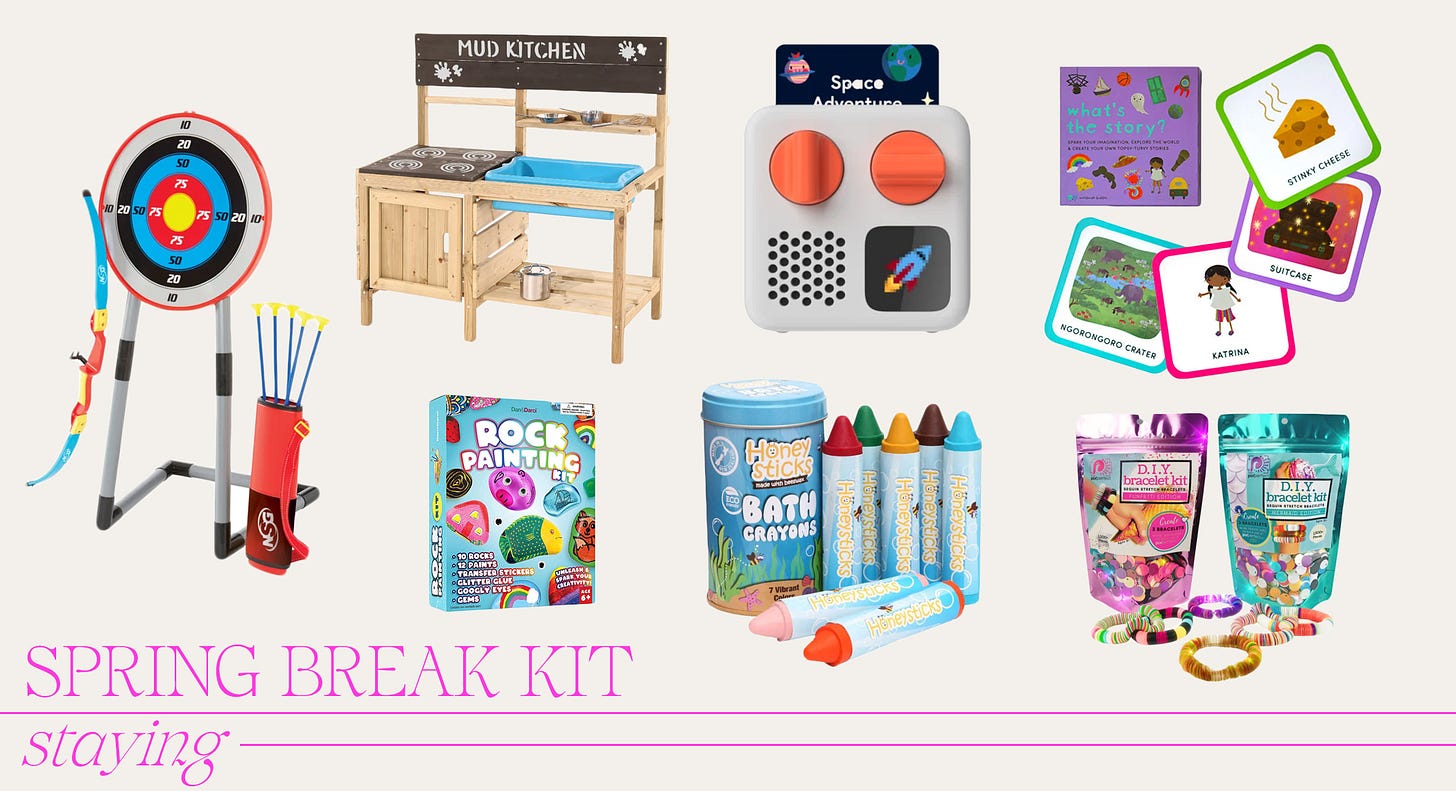 archery set. mud kitchen. screen-free music device for littles. "what's the story" prompting cards. rock painting kit. non-toxic bath crayons. bracelet making kits.

All of our kids are home 5 days a week (Monday, Wednesday, Friday and the weekend) and of course Z is home with me all week long so having some at-home fun in our arsenal is crucial. We have staples they use and love all the time like our play-doh station, magnatiles, dominos, art supplies, paints and things for imaginary play. They also of course love playing outside and almost always end up playing a game they made up out of thin air requiring zero dollars whatsoever. Whenever we're going to be home for a long stretch during a time deemed as "break," I love to pick up a couple new things that I know we'll use and love for a long time OR things that will buy me an entire day of entertainment. The things above are incredible, especially the mud table, to use over and over all year long. A favorite inexpensive option, though, is stocking up on these glow-sticks for glow stick bubble baths, freshening up old and chipped chalk for art time and making sure we have tons of bubbles.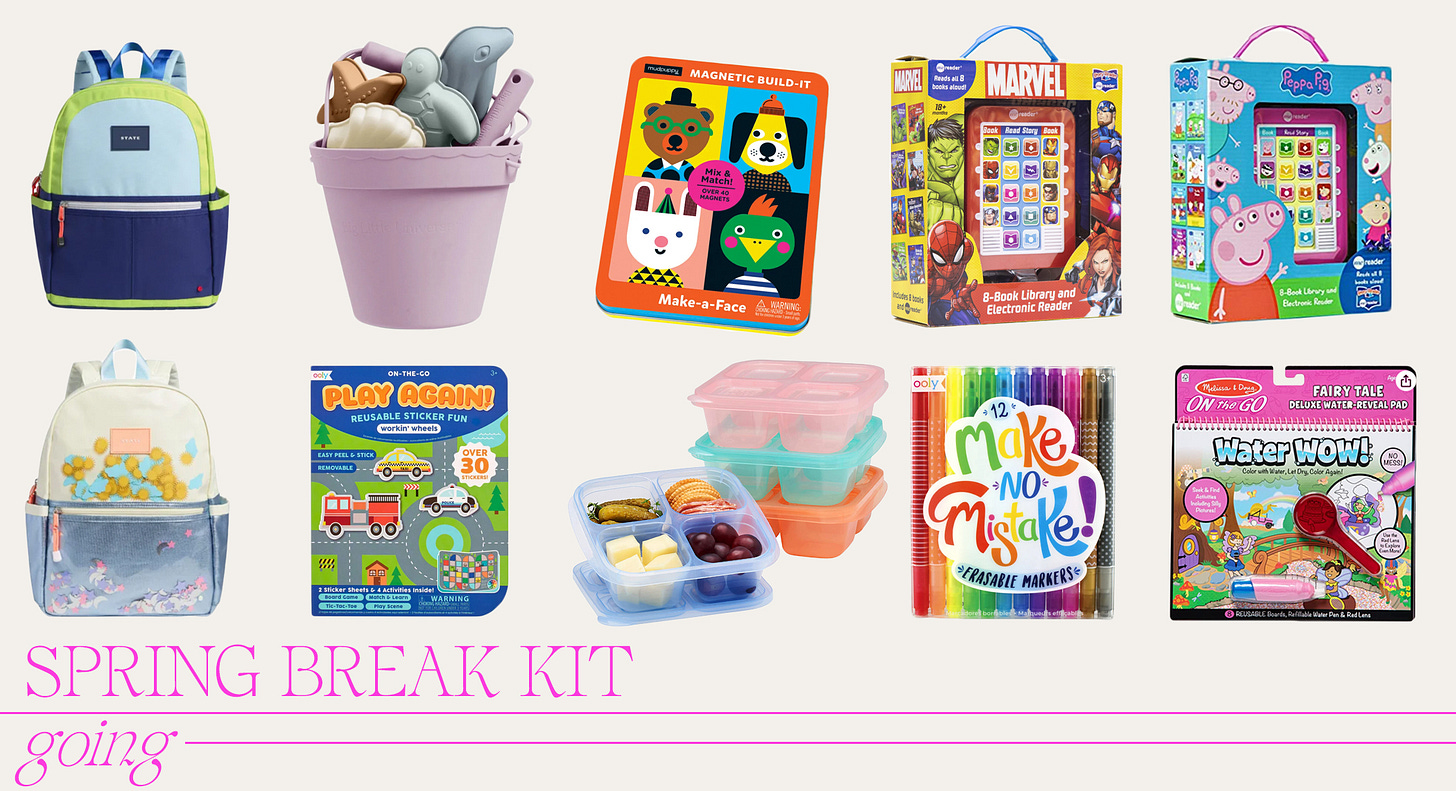 blue + green backpack. confetti backpack. bucket + toys. magnetic make-a-face tin. marvel me reader. peppa pig me reader. 'play again' reusable sticker tin. travel bento boxes for littles. erasable markers. water wow.


When we do hit the road or the sky for travel, I make sure each kid carries their own backpack full of goodies. I stock up on things in the target $5 section and keep an eye out for things on sale that are my go-tos like Me Readers, Water Wows, those fun color wonder kits for the 2 year old that can't be trusted with actual markers and lots of stickers. My oldest is good with his chapter book, a joke book and an activity book while my middle loves a fun craft or art project during travel. Flights are the only time our babes get to watch things on the iPad so rest assured there's plenty of zoning out staring at a movie time as well.